Tense Readings website is online!
Tense Renderings: the will and won't of spatial logics was on view from June 24–July 24, 2022. Organized by Simone Zapata and Fía Benitez, 2022 CalArts REEF Artists-in-Residence, Los Angeles/USA.
From October 7th to December 18th at Casa de Cultura Mario Quintana my works "on this side, the sky as well" and "things that fit in a matchbox"can be seen at the exhibition Podium. Curated by Elida Tessler and Eduardo Sousa. News about Podium, 1, 2, 3, 4
Between May 5 – 8, 2022 my film "Singing belongs with the birds" will be featured in the LASA Film Festival in the context of the LASA (Latin American Studies Association) Congress – held virtually due to the Pandemic situation. This years theme is Polarización socioambiental y rivalidad entre grandes potencias.
I have been awarded in the Featured Artist category in the XIV PAAP! Thanks to Eduardo Veras and all the CAV jury and staff.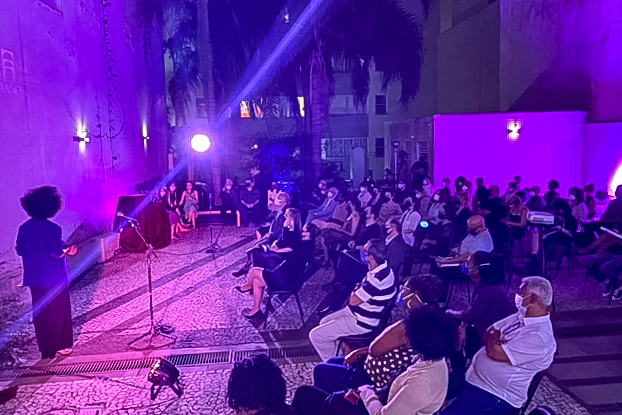 Nominated in 3 categories with my second solo exhibition to the XIV PAAP (Açorianos Award for Visual Arts of Porto Alegre): Featured Artist, Featured Exhibition and Eduardo Veras as Featured Curator. The award ceremony is going to happen October 27th. Also my publishing house Azulejo Arte Impressa had one artists book and one e-book nominated!
Artists books talk with Pedro Cupertino about our publishing house Azulejo Arte Impressa to the Graduate Program of Visual Arts from UFRGS, Porto Alegre, Brazil.
talk about singing belongs with the birds at the Cine Esquema Novo film festival, with Gabriel Menotti, Miro Soares and Giordano Gio.
interviews about singing belongs with the birds at the Cine Esquema Novo film festival